[caption id="" align="aligncenter" width="614" caption="We have nothing to do with this post whatsoever!"]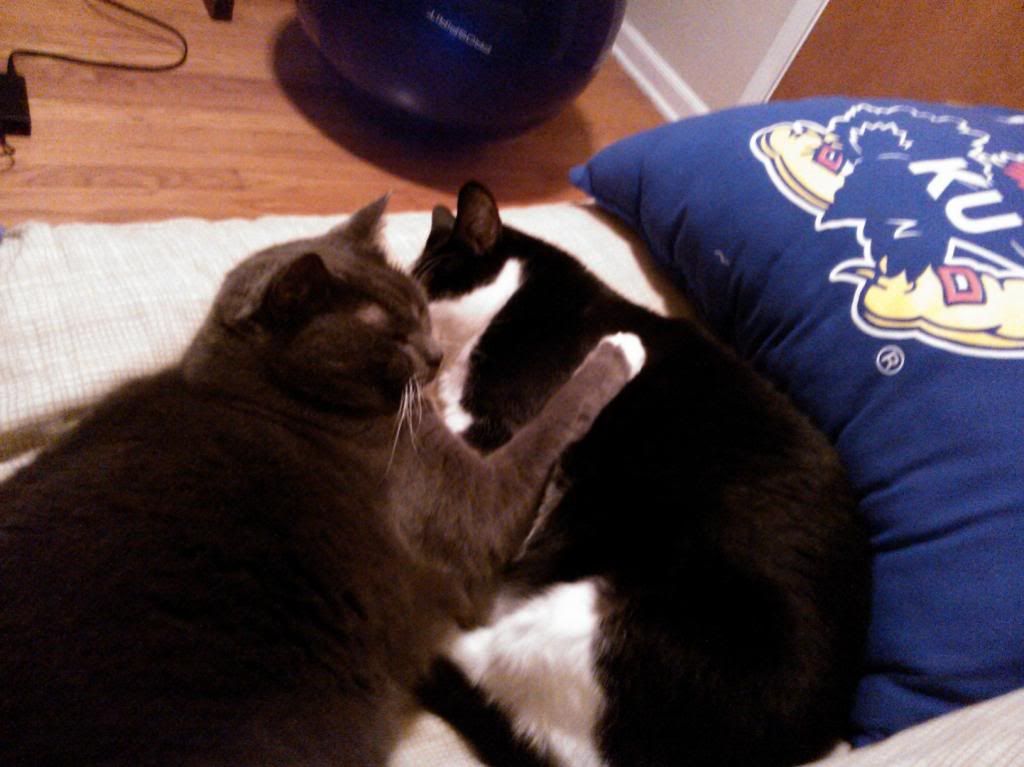 [/caption]
I have the best intentions when it comes to seeing shows. I really, truly believe that I'm going to take advantage of the marvelous arts scene in Kansas City. There are fairly affordable tickets to a lot of things, and I always think "I'll just get back row tickets and it'll be cheap and easy and I'll see everything!" I never do this. I never, ever do this. I just forget, and things come and go and I realize after the fact and it's frustrating. This is how I missed "Tosca" at the Lyric Opera. I was so upset about "Tosca" that I got season tickets to the opera and have just continued to do that every year since. When I was younger, I got the cheapest package you could get. I really appreciated that with a subscription, I could switch performance dates and get additional discounted tickets. Now that I'm older, I get slightly nicer seats. I don't think I'm ever going to be a person with super fancy awesome seats, but the fact that I'm someone who gets season tickets to the opera at all, frankly, feels very fancy. As of this year, I'm trying this with the symphony as well. Sundays at the Symphony - the little subscription! For people who are interested in seeing symphonies, but are also kind of cheap.
Two facts about going to see live musical performances:
1. You can dress up!
2. You totally do not have to dress up.
Not everybody is into opera. (I would go so far as to say that most people are NOT into opera. Certainly not most people my age.) I love it. Yes, operas are long. They can be ridiculous, their storylines can be maddeningly inappropriate ("Cosi fan tutte" is TERRIBLE. "Turandot" is TERRIBLE.) but the music can be sublime. Opera is amazing. If you have never seen it live and you live in Kansas City, I urge you to give it a try. I would also urge you to not see "Norma" because it's a tough opera for a non-opera person to enjoy/stay awake for. Maybe try "The Barber of Seville," anything by Gilbert and Sullivan, "Carmen," "Turandot" or something with a piece that you've heard before. I think it can be very helpful to see a show where the music feels familiar. Opera is used in a lot of popular media (Bugs Bunny cartoons!), and when something is familiar, it's a lot less weird and intimidating.
I attended a performance of Mahler's 6th on Sunday at the Kauffman Center for the Performing Arts. It was the first time I had been in the Helzberg Hall, and I was definitely impressed. The acoustics were wonderful, and the seats were supportive but not so comfortable that I worried about nodding off (I love classical music, but I do tend to get a little bit sleepy sometimes).
Music has always been a huge part of my life. When I was growing up, my dad worked at the UMKC conservatory, and I'd get to see a lot of shows. I've played the piano and the violin since I was four, and I've been in multiple string orchestras. I've performed in competitions and recitals, and while I haven't done any of these things in years, it is still of interest to me. Mostly, I enjoy music that I have nothing to do with. I find it engaging and relaxing, and similar to my advice about opera, if you have never listened to a symphony all the way through, preferably live, I think it's a good thing for people to do at least once. Some people find it incredibly boring. I recommend, again, something familiar. Bach, Beethoven, Mozart, Tchaikovsky...Mahler is great. I'd stay away from Brahms if you're a first-timer...you will fall asleep. No judgment. It's veeeery soothing.
Kansas City is a very interesting city for the performing arts. It's sometimes surprising to remember that not every large city has an opera company or a symphony. Tickets to performances can be incredibly expensive. I consider myself to be very fortunate to live in a city where these kinds of experiences are both available and reasonably affordable. They have student rates, and back-row seats, and little packages that are all a huge blessing to people who are interested in this kind of thing.
Go see some shows! Attend the symphony! Check out an opera! Even if you hate it and you never do it again, you can say that you gave it a shot.