As someone who takes lunch to work, has a crockpot (2 crockpots now, actually!) and often receives random root vegetables from people, I often start a crockpot of something with whatever I have in the house on Sunday afternoons.
Tonight's soup, in the small crockpot (I made a pot of soup in the big crockpot last time, and it was a HUGE mistake. Too much soup, if such a thing is possible. Lots of people got gifts of soup!):
1 very large turnip, diced
1 onion, diced
3 small carrots, sliced
1/2 pound great white northern beans
1/2 pound pinto beans
1/2 cup (up to 1 cup) of cooked, diced ham
Everything's cooking in the crockpot on high. I assume it will be delicious.
Edited to add:
[caption id="" align="aligncenter" width="614" caption="Delicious."]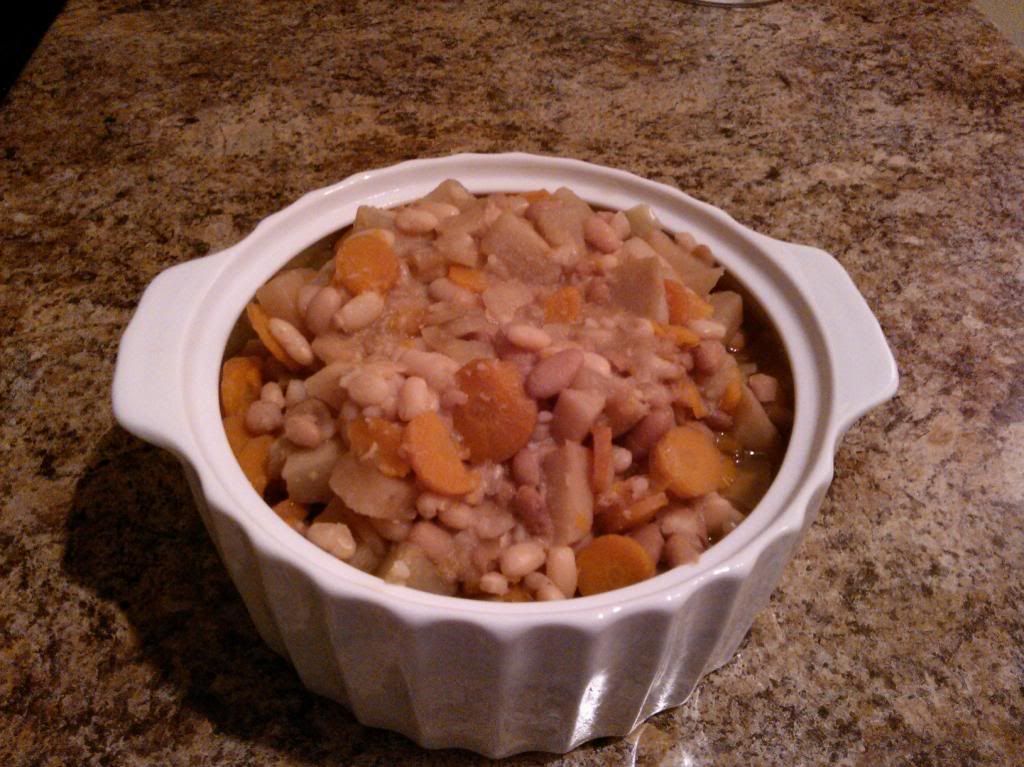 [/caption]
It took about 4 hours on high.